Create new content using the word processor tool, or convert your PDF to EPUB format. Add interactive elements to your page. If you are advanced enough, you may edit the HTML source directly.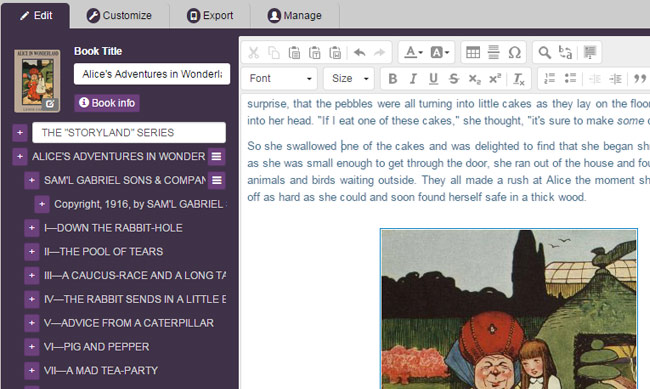 Add only the components you need in your ebook app. Customize the design and add your logo. Preview and emulate the result on popular devices.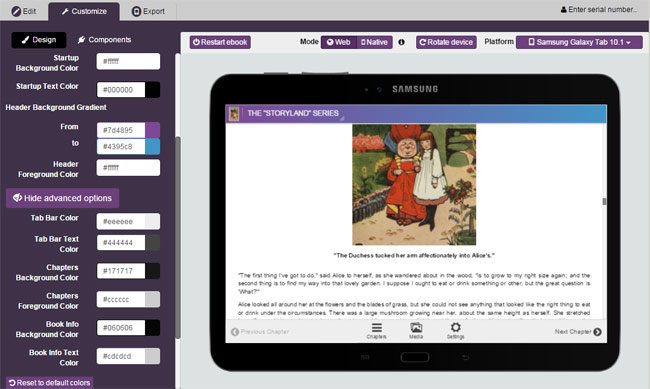 Choose from a list of export options the type of file/app you want to create, or export directly to Kotobee Cloud.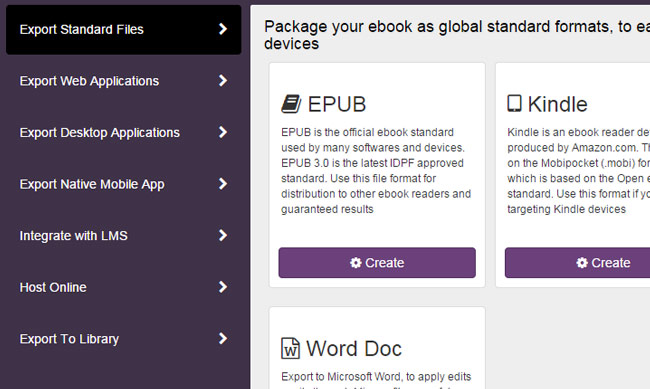 Track and manage native apps in the build pipeline, or edit permissions for Kotobee Cloud books. Create and manage entire library apps, adding books (in bulk), users, categories, administrators, and more.